Knee pops are a recurring problem for several people but often go untreated. The cause of knee pops often comes from meniscus tears or issues with the menisci in the knees. Frequent knee pops can also indicate more significant problems, such as fluid surrounding the knees that needs draining, arthritis, or other painful issues related to joint degradation. Here are some tips on dealing with achy knees and what might be causing your pain.
What Causes Knee Pops?
Knee pops are a common problem caused by various things, such as overuse, injury, or arthritis. Treatment depends on the cause of the knee pain. If your child has knee pain that doesn't improve with treatment, such as a pop or grind, call your child's healthcare provider. Your provider may suggest ways to help relieve your child's pain, such as exercises or splinting to improve the range of motion and support the joint.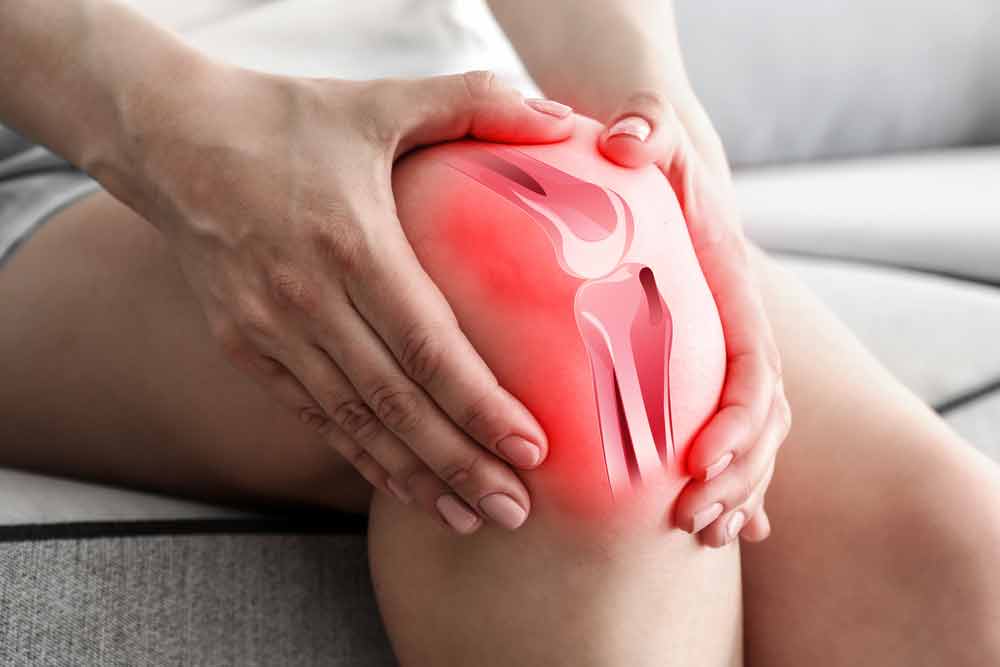 The Different Types of Knee Pops
Different knee pops can occur, depending on the underlying cause. A popping sensation in the knee can be caused by a meniscus tear, ligament sprain, or Baker's cyst. A meniscus tear occurs when the meniscus tissue in the knee buckles due to injury, arthritis, or another reason. This can result in a popping sensation in the knee. The damaged meniscus tissue is generally unable to heal and must be surgically removed.
What Does It Mean When Your Knee Pops?
A torn meniscus is a common injury when you twist or pivot your knee. When your knee pops, it could mean that you have a torn meniscus. Symptoms of a torn meniscus include pain, swelling, and stiffness. Your doctor can diagnose a torn meniscus by taking a medical history and examining your knee. You should always contact your healthcare provider immediately if you have torn meniscus symptoms. If your knee feels swollen or stiff, it could signify a meniscal tear. Treatment may include exercises to strengthen the surrounding muscles, physical therapy, and sometimes surgery.
What Are the Symptoms of Knee Pops?
Knee pops are a common occurrence and usually nothing to worry about. However, some symptoms could indicate a more severe problem. Symptoms such as decreased range of motion, pain that worsens with activity, and knee joint swelling are symptoms of a meniscus tear or cartilage injury. Patellar tendinitis (jumper's knee) is caused by microscopic tears in the tendon that run along the kneecap's front. The tendon is most susceptible to injury during jumping, kneeling, and running.
How Are Knee Pops Diagnosed?
Knee pops are diagnosed by a doctor who will ask about the symptoms and perform a physical examination. Doctors sometimes request an X-ray or blood test to rule out another condition. Treatment depends on the cause and severity of your knee pain. If your pain is due to osteoarthritis, you may be prescribed non-steroidal anti-inflammatory drugs (NSAIDs) like ibuprofen (Advil, Motrin IB, others) or naproxen sodium (Aleve, Anaprox, others). Or your doctor may recommend weight-bearing exercises, physical therapy, or surgery. If you have trauma, the knee ligaments may be sprained or torn.
What Are the Treatment Options for Knee Pops?
Knee pops are a common and often benign occurrence. Various treatment options are available for knee pops, depending on the underlying cause. The most common cause of knee pain is minor trauma, such as a bruise. Knee swelling can also occur after a fall, automobile accident, or direct trauma to the leg. Overuse injuries are common in athletes. In some cases, the cause of knee pain may be due to an underlying injury, but the pain is masked by inflammation.
How Can I Prevent Knee Pops from Occurring?
Maintaining good joint health is one way to prevent knee pops. This can be done by keeping your weight down, eating a healthy diet, and exercising regularly. Another way to avoid knee pops is to perform knee extension exercises regularly. These can be done by slowly extending your leg behind you while holding a chair or wall for support. Another effective practice is to lie on your back and lift one leg straight up in the air, resting the foot flat on the floor. Repeat this exercise 10 times, then repeat with the other leg. Another type of exercise that can help prevent knee pops is dynamic stabilization.
What are the risks associated with knee pops?
The risks associated with knee pops can indicate an underlying injury, such as a torn ligament or meniscus. They can also worsen the underlying condition. People who experience knee pops are recommended to consult a physician, as they may need additional treatment. A meniscus tear may be painful and is often accompanied by swelling. See a medical professional if you experience any of these symptoms, as they may indicate an injury to the meniscus. In some cases, knee pops can also suggest that you have a meniscus tear.
Things you should keep in your Mind
What are the risks associated with knee pops?
What could be the underlying injury if you experience knee pops?
How can you worsen the underlying condition of knee pops?
When should you consult a physician?
What kind of treatment may you need if you experience knee pops?
Is a meniscus tear painful?
Is swelling always present if you have a meniscus tear?
What should you do if your knee pops out of place?
You should go to the hospital if your knee pops out of place. A pop may be minor or severe, and you should seek medical attention if you have a fever, blood in your urine, or severe pain. A doctor may order an X-ray or other imaging test to determine the severity of your injury. Swelling and bruising after a hyperextension injury is common. Ice the area for 20 minutes several times daily to reduce inflammation and pain. Your doctor may recommend physical therapy or other treatments to strengthen your muscles for severe cases.
Conclusion
If you are experiencing a popping sensation in your knee, it may be due to a cartilage injury. Cartilage helps cushion and stabilize the knee joint, so you may experience pain and instability if damaged. See your doctor if you are experiencing these symptoms, as a cartilage injury may require treatment.