Today, in this article, we will talk about one such platform, Whatfix, that has helped and is still helping people keep their activities on resume.
We all have seen a massive change in our daily life for the past year. We all have been through many struggles and problems due to the ongoing pandemic that has dramatically impacted our lives and changed them completely. Many of us have lost our jobs and have gone through many issues due to that. Not only has it affected the employees who had to lose their jobs, but it has significantly impacted many business organizations as well. Employees lost their jobs because business organizations were not left with sufficient funds to pay their employees.
Many companies were still flourishing even during the ongoing pandemic and conducted hiring drives on large scales but online this time. The pandemic has taught us the importance and value of our technology very well. From schools to offices, every activity was made online to keep them going on.
Well, it is rightly said that let bygones be bygones. When everything got converted into online mode, certain apps that provide services like video callings, meetings, training, development, and many more have gained a lot of importance and flourished their businesses for the past year.
What is Whatfix?
Whatfix was founded in 2014; it is a platform based on Software as a Service (SaaS) that provides performance support and in-app guidance for software products and web applications. It is a privately owned company and has its headquarters in California, San Jones, and Bengaluru. It helps companies a lot to create many interactive walkthroughs within web applications. The main aim of Whatfix is to empower business organizations to get maximum outcomes for the users by eliminating various complexities of the technology.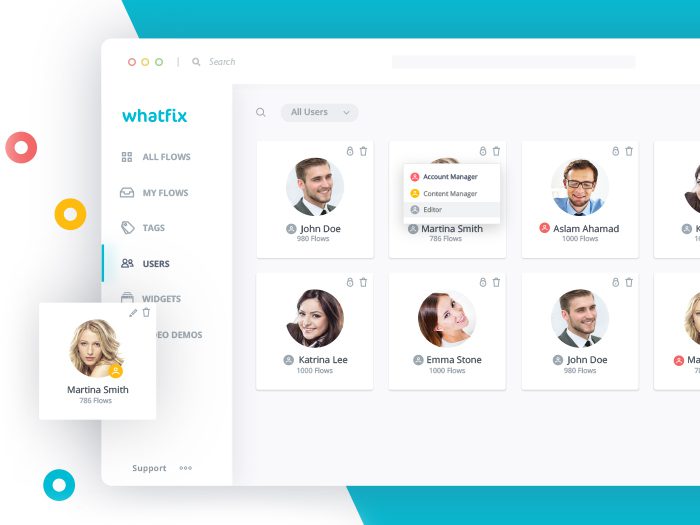 Why Whatfix?
As we have told you above, Whatfix is all about now is when you should know why one should choose Whatfix. Whatfix helps the organizations smooth the conduction of interactive walkthroughs and has several other benefits that will tell you why you should go for Whatfix. Some of them are listed as follows:
It is a digital adoption platform and makes it easy for you to adopt the technology. Its digital adoption technology enhances business outcomes, increases efficiency, and raises productivity.
Its content exchange capability shows the right content at the right time as the users get the latest training and support.
The deployment and maintenance of this platform are straightforward as compared to the others.
Lastly, it provides the highest customer satisfaction.
Whatfix Pricing
Whatfix is flexible and very powerful; it supports a broad spectrum of needs. It provides different packages for the users to choose from depending upon what they want to achieve. It offers result-driven solutions through digital adoptions for complex business applications. There is a unique pricing model used for meeting the different requirements of every organization. To know this unique pricing custom model, you can contact them through their official website.
Whatfix Careers
We have completely understood how Whatfix gained importance in the initial days and has become the most used-to platform for business organizations to provide training to their employees and conduct smooth onboarding processes. It offers excellent career and future aspects as they hire people for multiple roles and have grand openings. All the job openings are listed on the official website. You can go through all the job profiles and apply for what suits you the most according to your current skills and what you want to pursue as your career.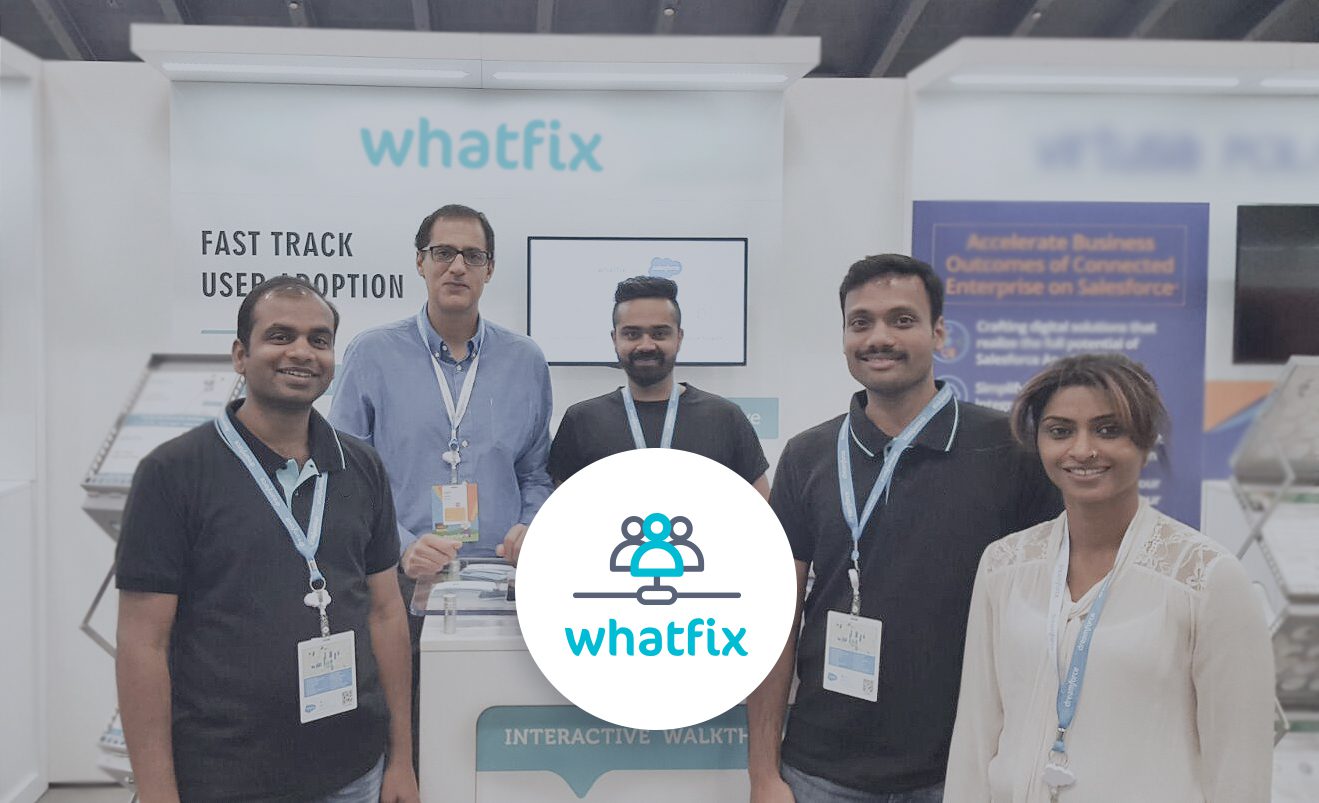 Whatfix Vs. Walk
Most of us get confused when it comes to choosing one between the two options. And so the same goes for Whatfix and Walkme. Need not worry now, as we provide you with a brief comparison between the two to differentiate between the two and clearly understand your choice.
Whatfix is suitable for organizations with good customer support queries and who spend a long time training their customers. Whereas, Walkme is designed for enterprises, MBs, non-profit organizations, government, etc.
Whatfix is an easy-to-use software and guides its customers in a step-by-step manner in resolving their queries. Whereas in Walkme, it often becomes difficult to discover and navigate items.
The features such as Data Validation and Multi-Language are provider by Whatfix, whereas Walkme fails to provide these features to its users.
Whatfix does not offer in-person training, whereas Walkme provides this.
TIll now, you must have got a sufficient amount of information related to Whatfix and its use. Now, it is time to answer the most frequent question by the users to clear your doubts if you have such similar queries.
Frequently Asked Questions (FAQs)
Q1. What languages does Whatfix support?
Whatfix supports all the major languages, and English is the default language provides by Whatfix.
Q2. How much does Whatfix cost?
It all depends on the users' usage requirements and for what purpose they want to use it. Different packages are customized according to the user's needs, as stated above in this article's pricing section. Approximately, the price range starts from $1,200 for one year.
Conclusion
With the growing needs of business organizations, technological advancements have become essential to fulfill their needs and offer them the best possible solutions. Whatfix has been a great platform to meet business expectations since the time it was launched. It is a center of excellence that offers value to the management in terms of efficiency, cost-saving, and productivity. It helps in identifying and providing new solutions. Lastly, the participation of the customers is highly prioritized.
We hope we can help you with all your queries by the end of this article and offer you all the relevant information about Whatfix that you must have needed before you buy it.
If you are satisfied and impressed so, what are you waiting for? Buy it right now.